Written on October 25, 2016 By yari in New
Recently for a period of time, it seems that the smartphone camera technology to much faster than the speed of the smartphone itself development, as for many smart phone manufacturers are on the camera up the idea, and dual cameras will become the choice of many manufacturers, such as apple, LG, etc.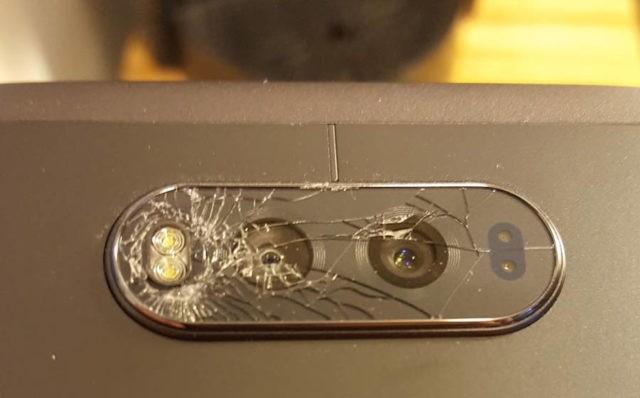 But with the smartphone camera sensor size and number of increasing, many camera product adopted the design of the bulge, be higher than the whole body, and this leads to a camera wear chance to get bigger, and this also explains why apple iPhone 7 camera use sapphire glass. But the LG does not seem to have apple consider so considerate, so some users said their own V20 LG new flagship camera seems to be very weak.
According to Reddit of BBS, one user said his V20 in long time under the condition of flash, camera cover glass panel of crack problems, commit yourself and never fall or other human reason. Although it is not possible to verify that the users, but some users have expressed the same problem, so for other V20 users, have to be more careful.
According to the previous V20 disassembly process, the new flagship camera part of the cover is not a simple glass panel, but is a layer of special material, can filter ultraviolet and exist independently. So if camera parts damaged, replacement is not particularly big difficulty, so users don't need to worry too much about the problems.